Ultra Clear Low Iron Glass
Starphire Glass is the next step above normal clear glass you may be familiar with. Regular clear glass has a green hue to it due to the iron in the glass. You can see this hue when you look at the edge of the glass; it is usually dark green. Starphire Glass has a lot less iron in it, therefore gives you much clearer glass. You will not see much of a green tint, if any, when you look through the glass. Not only will you be surprised by the visual difference in glass, but also that Starphire Glass still fits most budgets.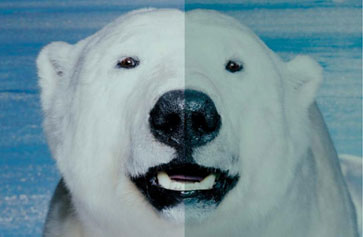 Textured Glass Options
Click to see enlarge view

ALICE® Print on Glass
Click to see enlarge view

Endless Possibilities
Alice® offers architects and designers an endless range of design possibilities. Images printed with frit can be scaled, colors can be added or modified in a full range of opacities to create a unique glass design.
ALICE® Custom