New Essence Headerless Sliding Doors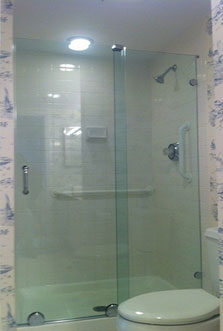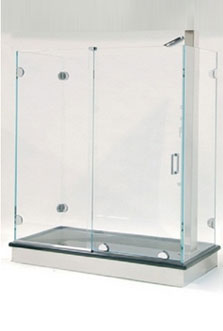 Essence Series Basic Sliding Door is a headerless system that offers a frameless appearance both vertically and horizontally. Smooth and quiet operation is the corner tone of the Essence Series. Water management is achieved horizontally via the use of the bottom track, and vertically with the use of our DK98L Clear Seal. The anti-derail/anti-pinch guard features of the curved shaped bottom rollers make them unique. The Essence Series is for use with only 1/2″ (12 mm) thick tempered safety glass. Essence Series Sliders are stocked in four popular finishes of Chrome, Brushed Nickel, Oil Rubbed Bronze, and Brass. This sliding door system comes with one stationary panel and one sliding panel.
Serenity Series Frameless Sliding Doors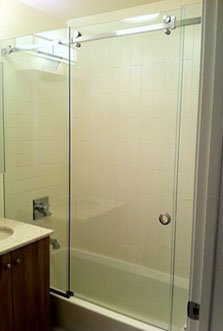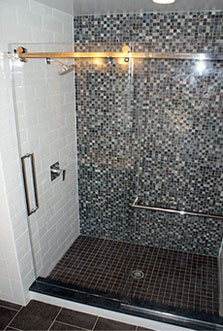 The Serenity Sliding Door System has an entirely different look from traditional sliding shower door systems. The use of minimal hardware provides a frameless look that gives the enclosure an almost floating appearance. Specially designed roller bearings allow for quiet, easy opening and closing of the door. This unique roller system operates above the header support bar that spans the top of the enclosure. This sliding door system comes with one stationary panel and one sliding panel.
Hydroslide Frameless Sliding Doors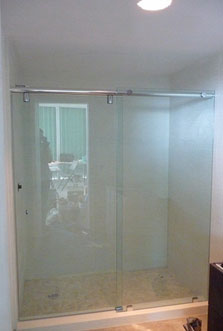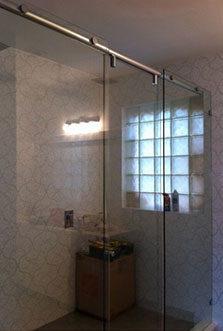 Hydroslide shower doors are an excellent design for compact areas. They include one fixed panel and one sliding door, with the option of adding a 90 degree return panel for corner applications. Using a unique header and roller system, these enclosures bring a sleek and clean look to your bathroom. This sliding door system comes with one stationary panel and one sliding panel.
Cottage Series Semi-Frameless Sliders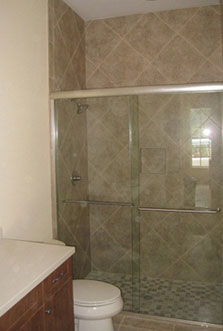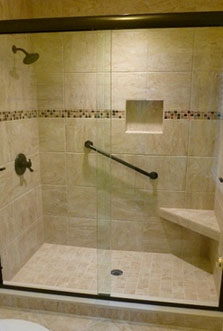 Cottage Series DK Sliders utilize metal side jambs for a traditional frameless sliding shower door appearance. Bolt-Through Top Hangers allow immediate fabrication and installation, with no waiting for messy adhesive to dry. Our DK Series Kits come in Brite Anodized, Brite Gold Anodized, Brushed Nickel, and Oil Rubbed Bronze finishes, with other finishes available on special order. This sliding door system comes with two sliding panels.
Frameless Sliding Bi-fold Doors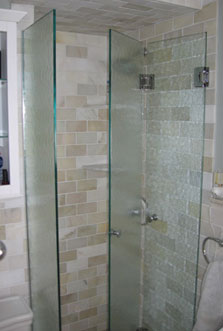 Bi-fold shower doors are the perfect option for those looking to save space. This is achieved because two glass panels fold in onto themselves, sliding along a track, combining the technology of the swinging door and the sliding door. These types of doors open into the shower, maximizing space in the bathroom, and keeping the dripping water off the floor and in the shower. Because the door space is cut in half, less space is needed for door clearance. Bi-fold shower doors are the option to go with when small spaces are a concern because they open and close without intruding on the needed space in your bathroom. Their space-saving qualities make them fitting for all styles and sizes of bathrooms. Call Modern Glass today for more information.